QUICK & EASY
Tomato basil zucchini pasta
Classic meets contemporary in this marriage of tomato sauce and zucchini noodles (a healthy alternative to pasta).
Calorie Smart 
Carb Smart 
Vegetarian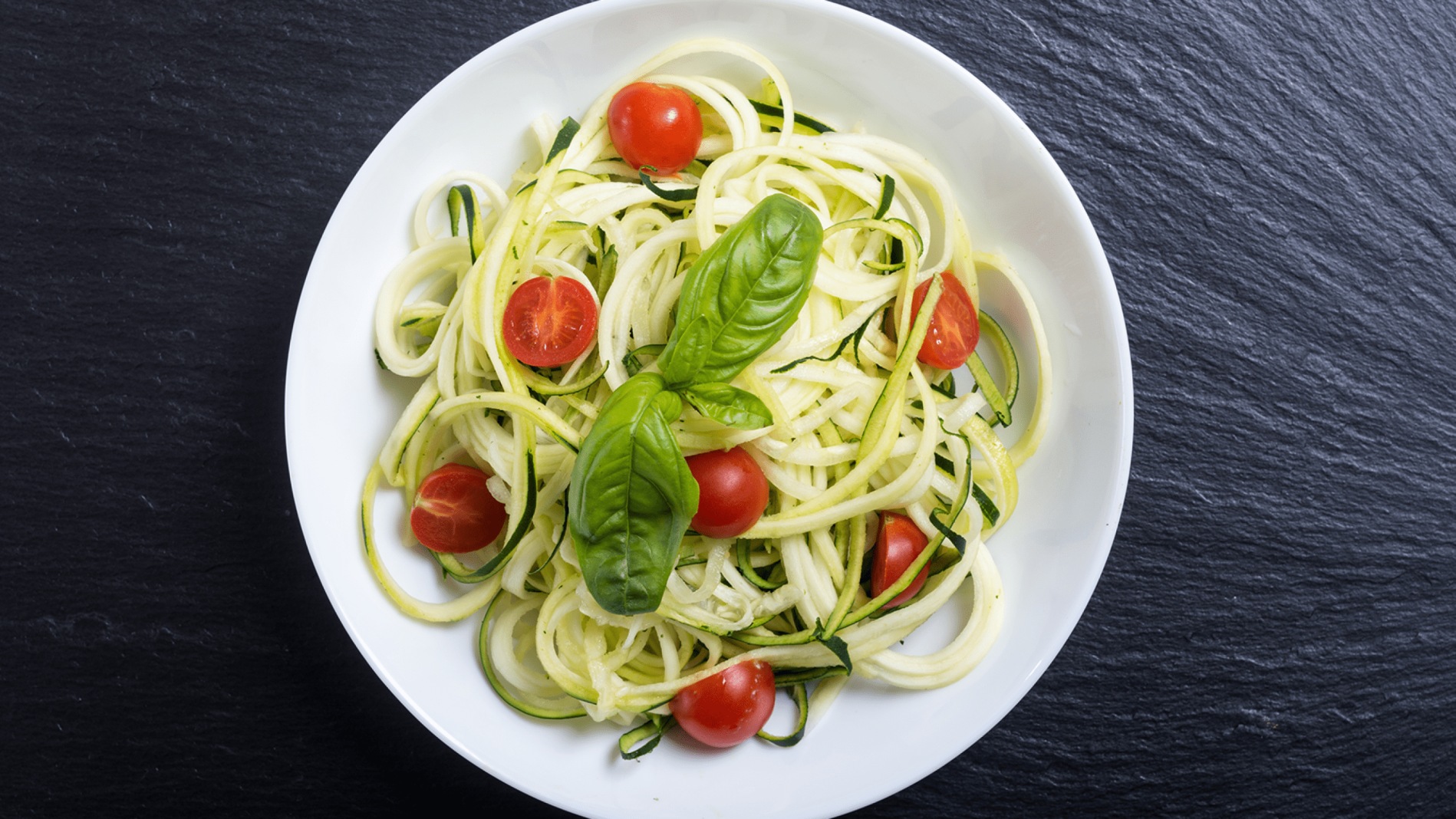 Developed by Emily Richards (PH Ec.) 

4 servings 
15 minutes (prep: 10 mins / cook: 5 mins)


Ingredients
2 zucchini, trimmed
2 tbsp (30 mL) freshly grated Parmesan cheese
1 tbsp (15 mL) extra virgin olive oil
1 pint grape tomatoes, halved
2 cloves garlic, sliced
½ cup (125 mL) fresh basil leaves, thinly sliced
Grated Parmesan cheese (optional)
Calories 70
Carbs 6 g
Sugar 4 g
Fibre 2 g
Directions
Spiralize zucchini to make noodles. Place in a bowl and toss with cheese. Set aside.
In a nonstick skillet, heat oil over medium heat and cook tomatoes and garlic for 5 minutes or until started to soften. Toss with zucchini along with basil to serve. Sprinkle with Parmesan cheese if desired.
Per serving (1 of 4)
Calories 70
Protein 3 g
Total fat 4.5 g

Saturated fat 1 g
Cholesterol 0 mg

Carbohydrates 6 g

Fibre 2 g
Sugars 4 g
Added sugars 0 g

Sodium 55 mg
Potassium 400 mg
© 2022 Heart and Stroke Foundation of Canada. Reproduced with permission from the Heart and Stroke Foundation.