FAMILY-FRIENDLY
Wild rice & apple stuffed acorn squash
The sweetness of the apple complements the delicate flavours of squash.
Calorie Smart
Vegetarian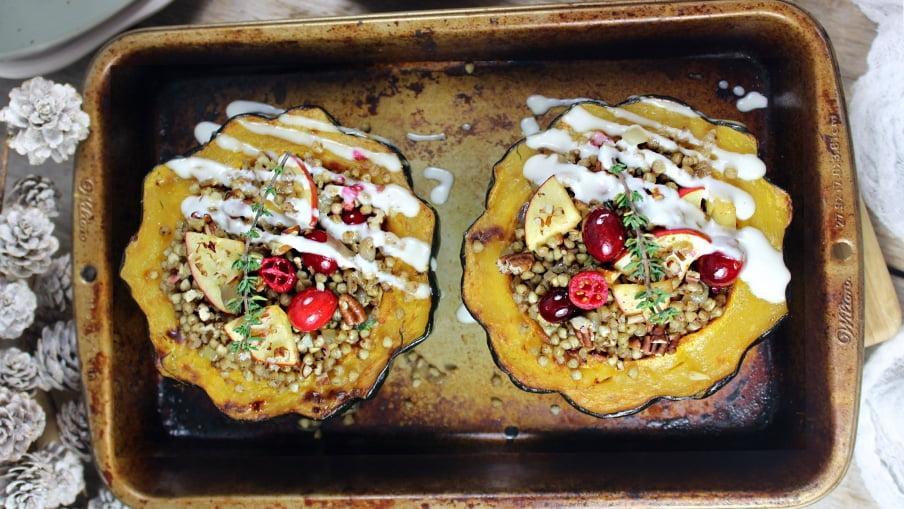 Developed by CanolaInfo.org

4 servings
40 minutes (prep: 10 mins / cook: 30 mins)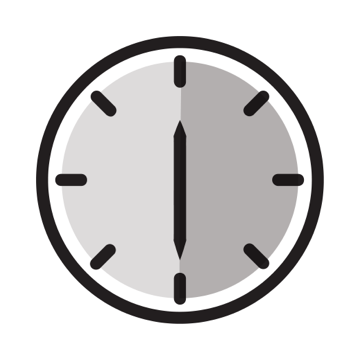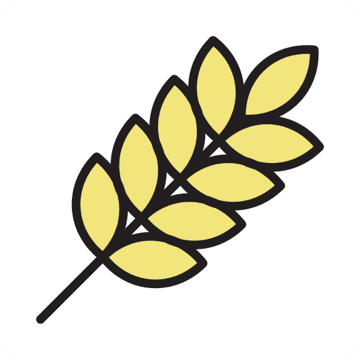 Ingredients
¼ cup (60 mL) wild rice, rinsed*
2 small acorn squash, halved and cored
1 tbsp (15 mL) plus 2 tsp (10 mL) canola oil
½ cup (125 mL) finely chopped onion
2 garlic cloves, finely chopped
2 celery stalks, diced
1 large red apple, unpeeled and diced
1 tbsp (15 mL) fresh thyme
*

For convenience, use leftover rice or canned wild rice and omit the 1st step.
Calories 210
Carbs 40 g
Sugar 12 g
Fibre 6 g
Directions
In glass or metal bowl, cover wild rice with 1 cup (500 mL) boiling water. Let sit covered for 1 hour until kernels pop, and then drain water.
Preheat oven to 400 ⁰F (200 ⁰C).
Brush inside of each squash half with ½ tsp (2 mL) canola oil.
Place squash, flat side down, on parchment-lined baking sheet. Bake for 30 minutes or until squash is tender.
Five minutes before squash finish cooking, prepare stuffing. In nonstick skillet, sauté onion, garlic and celery in remaining canola oil over medium-high heat for about 3 minutes. Add apple; cook for 2 minutes. Add rice and thyme; mix well.
Remove squash from oven and stuff with wild rice blend. Serve.
Tip: Have leftovers for lunch the next day!
Per serving (1/2 squash)
Calories 210
Protein 4 g
Total fat 6 g

Saturated fat 0.5 g
Cholesterol 0 mg

Carbohydrates 40 g

Fibre 6 g
Sugars 12
Added sugars 0 g

Sodium 35 mg
Potassium 735 mg
© Copyright 2022 Canadian Diabetes Association. Reproduced with permission from the Canadian Diabetes Association.