FAMILY-FRIENDLY
Mushroom beef tacos
When mushrooms and beef unite in a tasty taco shell, it's muy delicioso!
Calorie Smart
Carb Smart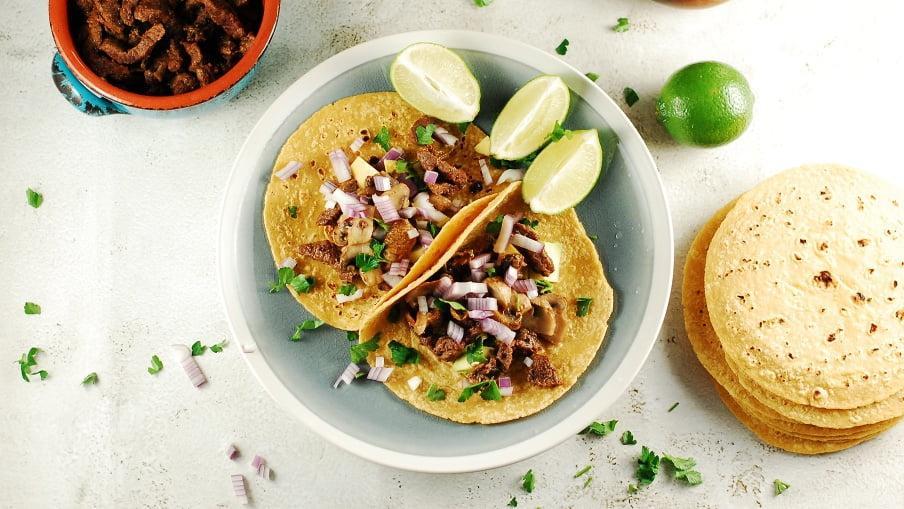 Developed by Emily Richards (PH Ec.)

4 servings
15 minutes (prep: 10 mins / cook: 5 mins)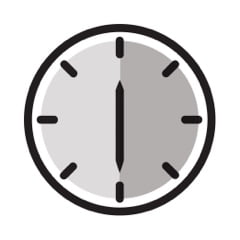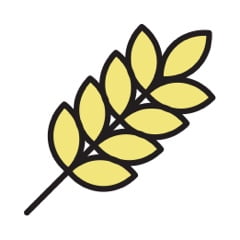 Ingredients
2 tsp (10 mL) canola oil
1 onion, finely chopped
3 cloves garlic, minced
1 pkg (8 oz/227 g) mushrooms, finely chopped
8 oz (227 g) extra lean ground beef
2 tsp (10 mL) chili powder
½ tsp (2 mL) each ground cumin and dried oregano
Pinch cayenne pepper
1 tomato, chopped
½ cup (125 mL) corn kernels (optional)
2 tbsp (25 mL) chopped fresh parsley or cilantro
6 small whole wheat flour tortillas
½ cup (125 mL) salsa (optional)
Calories 264
Carbs 27 g
Sugar 4 g
Fibre 6 g
Directions
In a large skillet, heat oil over medium heat and cook onion and garlic for 2 minutes. Stir in mushrooms and cook for 5 minutes or until liquid starts to appear. Increase heat to medium high and add beef, chili powder, cumin, oregano and cayenne pepper; cook, stirring for about 5 minutes or until beef is no longer pink inside. Stir in tomato, corn and parsley; cook, stirring for 3 minutes to heat corn through.
Spoon into tortillas and dollop with salsa, if using to serve.
Per serving (1 of 4)
Calories 264
Protein 18 g
Total fat 10 g

Saturated fat 4 g
Cholesterol 30 mg

Carbohydrates 27 g

Fibre 6 g
Sugars 4 g
Added sugars 0 g

Sodium 223 mg
Potassium 632 mg
© 2022 Heart and Stroke Foundation of Canada. Reproduced with permission from the Heart and Stroke Foundation.