FAMILY-FRIENDLY
Mediterranean salad with roasted vegetables
Serve as a side dish or add cooked chicken to make this salad a meal.
Calorie Smart
Carb Smart
Vegetarian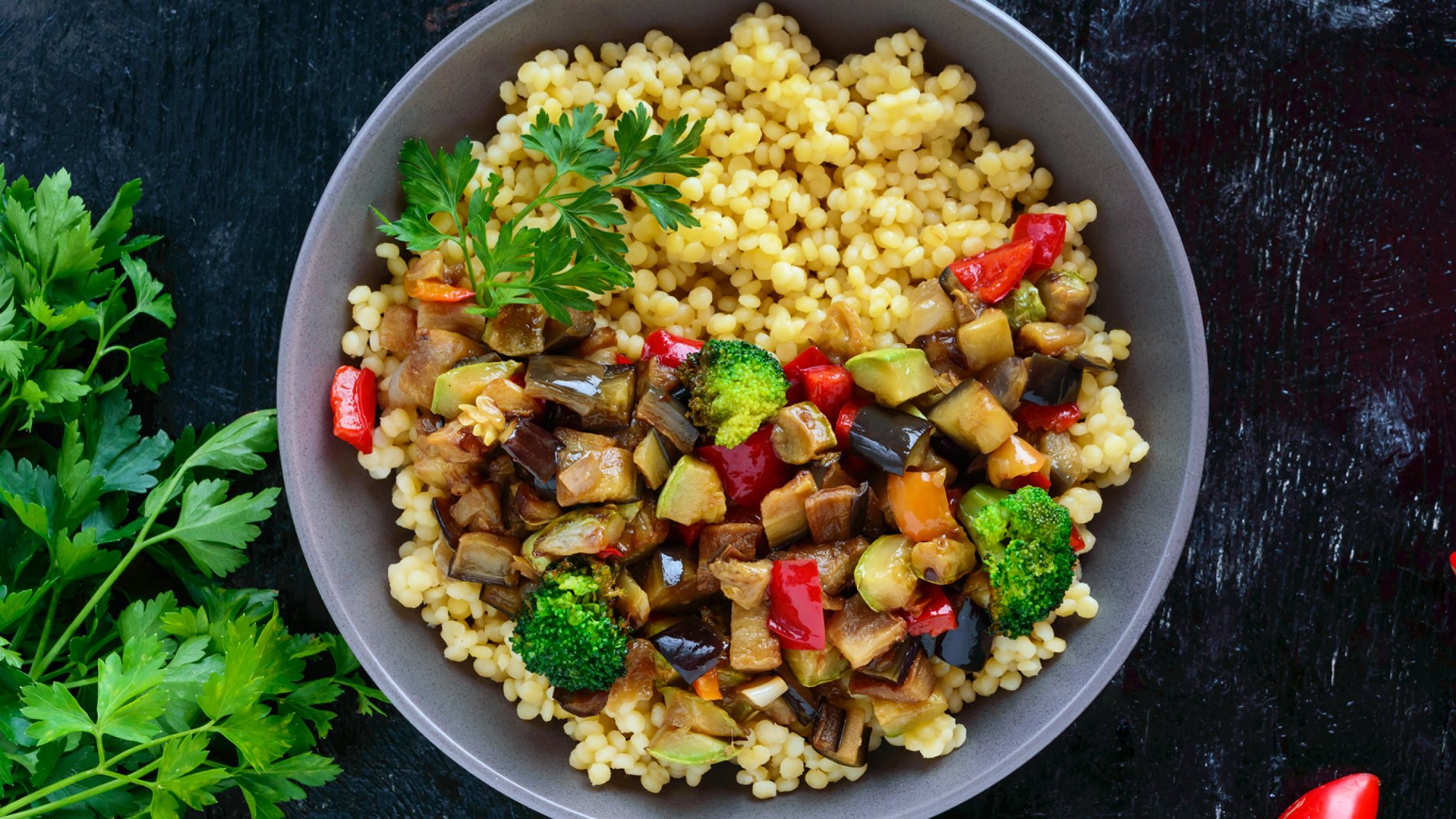 12 servings 
50 minutes (prep: 15 mins / cook: 35 mins)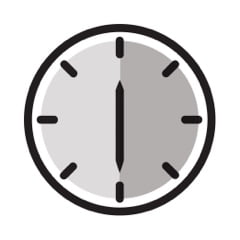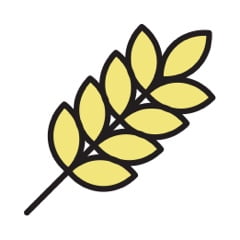 Ingredients
1 small eggplant, cut into wedges
1 medium zucchini, cut into large chunks
1 red pepper, cut into large chunks
2-3 garlic cloves, unpeeled
1 small red onion, peeled and cut into quarters
2 tbsp (25 mL) canola oil
2 tbsp (25 mL) balsamic vinegar
1 ¼ (300 mL) cups water
1 cup (250 mL) uncooked whole wheat couscous

1

/

3

cup (75 mL) light feta cheese, broken into bite size pieces
6 pitted Kalamata olives or other black olives, pitted and coarsely chopped
¼ cup (50 mL) lightly toasted slivered almonds
2 tbsp (25 mL) chopped fresh parsley
2 tbsp (25 mL) canola oil
1 tbsp (15 mL) lemon juice
1 tbsp (15 mL) chopped fresh oregano
1 tsp (5 mL) cumin
1 sprig fresh oregano, to garnish, if desired
Calories 140
Carbs 17 g
Sugar 3 g
Fibre 4 g
Directions
Preheat oven to 400 °F (200 °C). Place vegetables on large foil-lined baking sheet. Brush vegetables with canola oil and balsamic vinegar. Roast until tender, about 35 minutes. (Alternatively, you can choose to grill vegetables on barbecue). Let cool. Remove peels from garlic and dice. Cut all vegetables into bite size pieces.
Bring 1 ¼ cups (300 mL) water to a boil. Pour into large serving bowl. Stir in couscous. Cover and let stand about 5 minutes. Fluff couscous with a fork. Gently mix garlic, vegetables and remaining ingredients into the couscous. Garnish salad with a sprig of fresh oregano.
Per serving (1 of 6)
Calories 140
Protein 4 g
Total fat 7 g

Saturated fat 1 g
Cholesterol 0 mg

Carbohydrates 17 g

Fibre 4 g
Sugars 3 g
Added sugars 0 g

Sodium 85 mg
Potassium 186 mg
© 2022 Heart and Stroke Foundation of Canada. Reproduced with permission from the Heart and Stroke Foundation.