DESSERTS
Chocolate almond bites
Little goodies with BIG flavour (you won't even notice there's beans inside).
Calorie Smart 
Carb Smart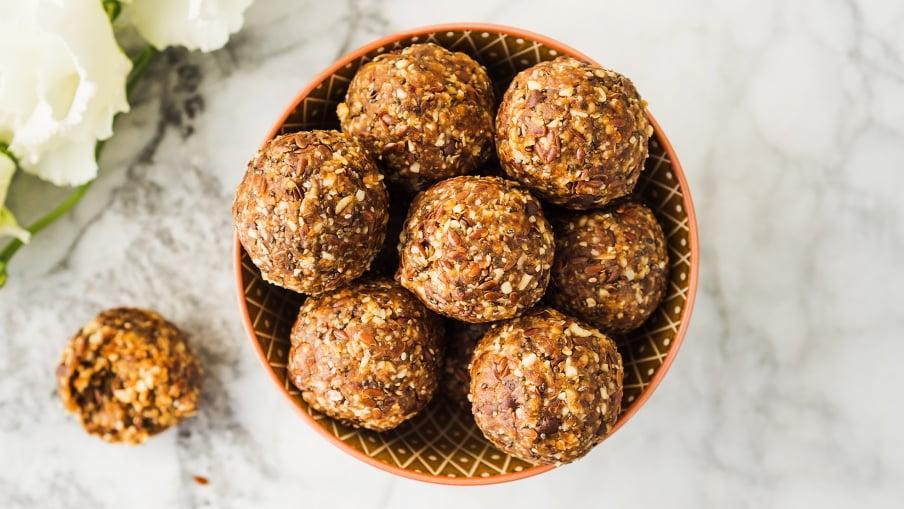 Developed by Emily Richards (PH Ec.) 

10 bites 
16 minutes (prep: 15 mins / cook: 1 min)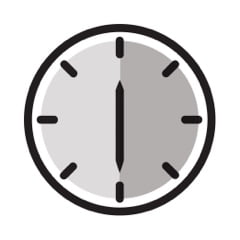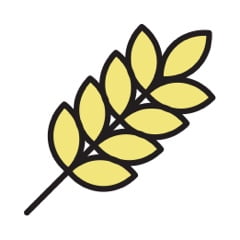 Ingredients
4 Medjool dates, pitted and chopped
¼ cup (50 mL) water
1 cup (250 mL) canned no salt added black beans, drained and rinsed well
2 tbsp (25 mL) natural almond or peanut butter
3 tbsp (45 mL) unsweetened cocoa powder
1 oz (30 g) bittersweet 70% cocoa chocolate, melted
½ tsp (2 mL) vanilla extract
3 tbsp (45 mL) ground almonds
Calories 112
Carbs 13 g
Sugar 6 g
Fibre 2 g
Directions
In a microwaveable bowl, combine dates and water; cover and microwave on high for 1 minute or until softened and water is absorbed.
Scrape mixture and beans into food processor with almond butter and cocoa powder. Puree until very smooth, stopping and scraping down sides a couple of times.
Scrape mixture into a bowl and stir in chocolate and vanilla. Chill in refrigerator for about 45 minutes or until slightly firm. Using a mini ice cream scoop or tablespoon, roll into balls and place on small baking sheet. Roll into ground almonds and keep refrigerated.
Tip: These can be frozen for up to 2 weeks or kept in the refrigerator for up to 1 week in a covered container.
Per serving (1 bite)
Calories 47
Protein 1 g
Total fat 2 g

Saturated fat 1 g
Cholesterol 0 mg

Carbohydrates 7 g

Fibre 2 g
Sugars 4 g
Added sugars 0 g

Sodium 2 mg
Potassium 101 mg
© 2022 Heart and Stroke Foundation of Canada. Reproduced with permission from the Heart and Stroke Foundation.