DESSERTS
Apple tart
Sweet and savoury! This delicious tart is perfect for all seasons.
Calorie Smart 
Carb Smart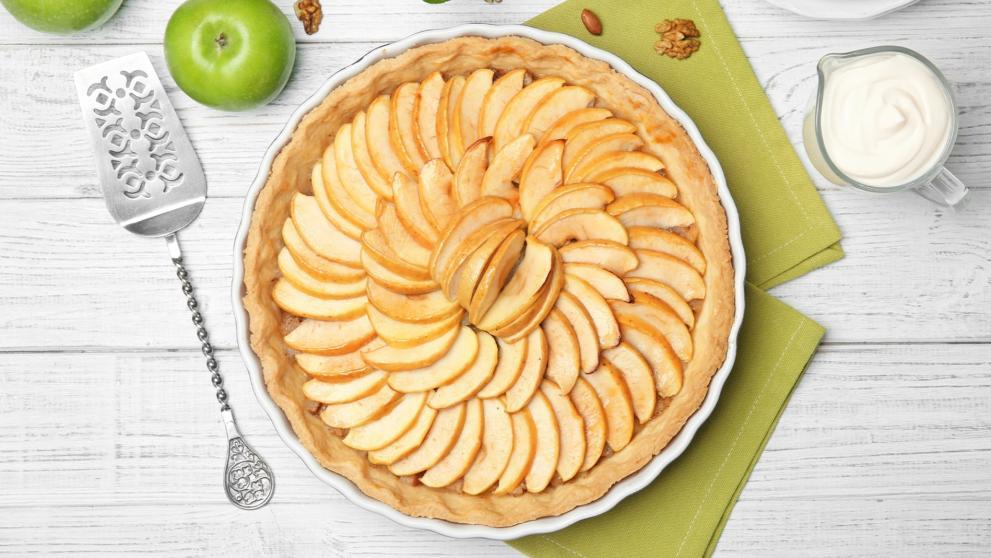 Developed by Rosie Schwartz 

8–10 servings 
1 hour 5 minutes (prep: 20 mins / cook: 45 mins)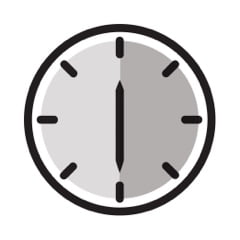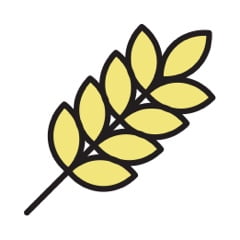 Ingredients
Vegetable oil cooking spray
3 phyllo pastry sheets, thawed
3 tbsp (45 mL) granulated sugar
1 tbsp (15 mL) honey
½ tsp (2 mL) almond extract
2 ½ cups (625 mL) peeled, thinly sliced yellow Delicious apples (about 2-3 apples)
1 tbsp (15 mL) fresh lemon juice
2 tbsp (25 mL) soft margarine
1 tbsp (15 mL) apricot jam, heated and strained
3 tbsp (45 mL) toasted sliced almonds
Calories 94
Carbs 15 g
Sugar 0 g
Fibre 2 g
Directions
Preheat oven to 375 °F (190 °C).
Prepare a 10 or 11 inch (25 or 28 cm) tart pan with removable bottom by spraying with vegetable oil cooking spray.
Place 1 sheet of phyllo dough in tart pan and press into sides of the pan. (Keep remainder covered with a damp towel to prevent drying.) Spray sheet with vegetable oil cooking spray. Top with second sheet and spray again. Repeat with third sheet. Tuck edges of phyllo into sides of the tart pan so that crust is somewhat even with top of the tart pan.
Sprinkle sugar evenly over phyllo. In a small bowl, mix together honey and almond extract.
In a large bowl, toss apples with lemon juice and the honey mixture. Spoon over phyllo, spreading apple slices evenly in tart pan. Dot apples with 1 tsp (5 mL) dollops of margarine.
Bake for 45 minutes or until apples are tender and crust is golden.
Brush top of tart with apricot jam.
Allow to cool; sprinkle with sliced almonds just before serving.
Tip: A serving of a typical fruit pie can supply more than 50 grams of carbohydrate. But by using phyllo dough rather than a traditional pastry crust, you no longer have to forgo a nice portion of a fruit pastry.
Per serving
Calories 94
Protein 1 g
Total fat 4 g

Saturated fat 1 g
Cholesterol 0 mg

Carbohydrates 15 g

Fibre 2 g
Sugars 0 g
Added sugars 5 g

Sodium 49 mg
Potassium 38 mg
©

Copyright 2022 Canadian Diabetes Association. Reproduced with permission from the Canadian Diabetes Association.